get the memo in your inbox. sign up here.
---
Hey there. It's been an eerie week here in the Bay Area. The skies were orange and the air is full of smoke. My thoughts are with the families who were impacted by the wildfires and the firefighters who are on the ground. The American Red Cross is accepting donations for the victims.
This Trapital memo is your weekly breakdown on what matters most in the business of hip-hop. There's a new Trapital podcast episode with Jason Geter from Heavy Sound Labs, and updates on Charlamagne Tha God's podcast network, Motown Record's UK expansion​, and Sony Music's podcast growth.
Webinar on Thursday. This Thursday 9/17 2pm ET, I'm hosting a webinar with ad exec and University of Michigan marketing professor Marcus Collins. We are breaking down the best hip-hop marketing campaigns of all time! I'm excited. 170 people have signed up so far. Click here to join us.
In this episode, Jason breaks down how Heavy Sound Labs is on a goal to redefine the record label. The music incubator takes artists through three development phases. He also created the Heavy Crew to build a community for artists to support and promote each other's work.
Jason started his music career as a high school intern. He eventually started Grand Hustle with T.I. Later on, Jason adapted the playbook for Travis Scott, who he discovered when he only had 500 YouTube views.
If you want to hear how the music industry has evolved from Tip to Travis Scott to today's rising artists, this is a must-listen.
Listen on Apple Podcasts, Spotify, or watch the video on YouTube (this time I got the correct link!)
Charlamagne Tha God's new podcast network
The Breakfast Club star has partnered with iHeartMedia to launch Black Effect Podcast Network, which starts this fall with 18 shows.
The Charlamagne – iHeart partnership continues. Charlamagne has been tight with iHeartMedia for a while. iHeart owns and operates Power 105.1, which is home to The Breakfast Club. The relationship has paid Charlamagne quite well over the years. It reminds me of what Roy Wood Jr. said on the Trapital Podcast: when Black entertainers have a good thing going with a big distributor, keep striking while the iron is hot.
Big names or great content? The Black Effect Podcast Network will launch with some well-known names, including N.O.R.E., NBA vet Matt Barnes, NFL vet Steve Smith,​ and Michelle Williams (from Destiny's Child, not the one from Dawson's Creek! Should go without saying but you never know…)
One of the big mistakes in recent media launches is an over-emphasis on big-name talent. Instead, more focus should be on unique content or on existing IP that's already valuable. Both Quibi and Luminary missed the mark there
The Black Effect Podcast Network will start with strong anchors in The Breakfast Club's audio, Drink Champs, and All The Smoke. A network of 18 shows only needs a few homerun hits to be a success.
Read more about the Black Effect launch in Variety.
Motown launches in the UK
The legendary Motown Records is launching a UK-based label with a focus on local talent.
The power of a musical. If you're wondering why a 61-year-old record label just now opened up operations in the UK, it's in large part because of the popular Broadway musical. In 2016, Motown: The Musical stopped in the West End of London. In 2018, it went back to the UK for a traveling tour.
The musical inspired an audience that was less familiar with Motown. One of Motown UK's early signees is 24-year-old Tiana Major9, who has been compared to the late Amy Winehouse.
More than music. In Black culture, Motown has always meant more than the hit songs. Berry Gordy's company is a symbol of business achievement. Ethiopia Habtemariam, Motown President, said in a recent statement that the goal is to "expand our platform for Black entrepreneurship in the UK and guide Motown towards even greater global success."
There's a power in that identity. It sticks with today's artists. Last year, Vince Staples praised Motown before eventually signing with the label months later.
Since the musicals are an effective synergy product for Motown, do you think we'll ever get a Quality Control musical with City Girls, Lil' Baby, and Migos?? One can only hope.
Read more about Motown's UK expansion in Billboard.
Sony Music has big plans in podcasting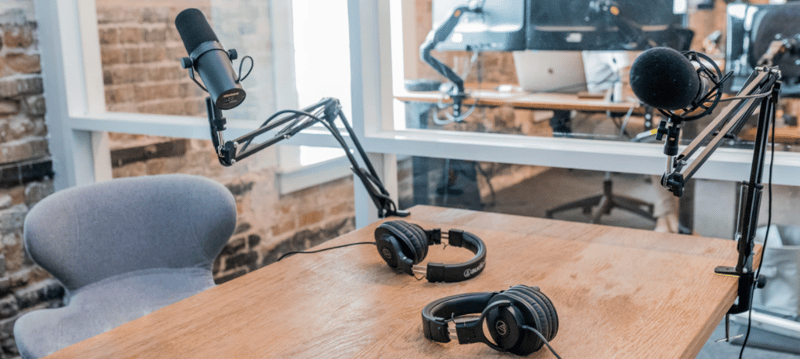 The major record label is developing more than 100 new programs to ride the wave of opportunity in podcasting.
Diversifying the revenue streams. The recorded music industry has technically "bounced back" thanks to its high revenue splits with the digital streaming providers. But as Spotify and others gain leverage in podcasting, the record labels will lose leverage. They need to level up before the power dynamic shifts further. Otherwise, the major labels may become "Procter & Gamble" to Spotify's "Walmart."
Podcasts ad sales have grown 48% in the past year, reaching $708 million. It makes sense for the music content owners themselves to get it on this. Their content is already behind some of the most popular podcasts.
Podcast deals from record labels? The trend started a few years ago, but now it's ramping up. Record label execs have watched their top talent bring their behind-the-scenes footage to other audio platforms. It's an easy lift to produce it all in-house.
Read more about Sony's podcast strategy in Water & Music.
More news
EMPIRE launches a music publishing division. YouTube announces Shorts, a TikTok copycat, in India. Usher lands 12-show residency in Las Vegas at Caesar's Palace. SEC fines T.I. $75,000 in cryptocurrency fraud case.
Trapital Player of the Week: Big Sean
His new album Detroit 2 topped the charts this week. It's a deep reflection of the depression and suicidal thoughts that have troubled the 32-year-old rapper. His honesty is welcomed as mental health discussions are finally getting the attention they deserve.
We've come a long way from the ASS-ASS-ASS-ASS era of Big Sean. It's always dope to see how artists evolve.
Coming soon…
next essay: Trapital essay is gonna be on Netflix, hip-hop, and its Strong Black Lead initiative. Stay tuned…
Thursday's hip-hop marketing webinar: don't forget! sign up automatically by clicking here. Share the webinar with a friend by sharing this registration link: