Rethinking "Mean Tweets" for Hip-Hop
Last week, The Jimmy Kimmel Show had another version of Mean Tweets – Hip-hop Edition. Lil' Wayne, Eve, Pusha T, Remy Ma, and other artists read scathing comments about themselves:
Mean Tweets is arguably the most popular segment on late night television. The 36 official Mean Tweets clips on YouTube have been streamed nearly 1 billion times combined.While Kimmel continues to strike while the iron is hot, there's an opportunity for other media outlets to capture some of the long tail. Social media has evolved, and Kimmel's segment hasn't changed since 2012. Black Twitter and Instagram have found other clever ways to clown artists with memes and cultural jokes. Kimmel's audience is too broad for some of those jokes to make the show.
This paves the way for several outlets—Desus & Mero's upcoming Showtime late night show, Complex, or Revolt—to get hip-hop artists to read mean tweets and memes about themselves that come directly from the depths of Black Twitter. Each of those outlets is quickly expanding its online video content. It's a great opportunity.
For example, Compton (Bompton) rapper YG has become a punchline on social media because of his hairline. His line-up is not well-defined, leaving many to question how a multi-millionaire rapper, who is not balding, rocks this look: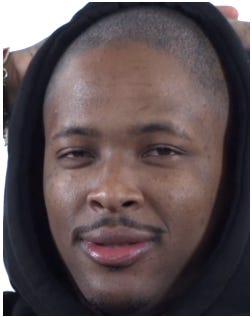 For the last couple weeks, Twitter has compared the "Big Bank" rapper's hairline to the black Power Ranger's hairline from the 90s TV show Mighty Morphin' Power Rangers. The black ranger's hairline has recently surfaced as its own running joke: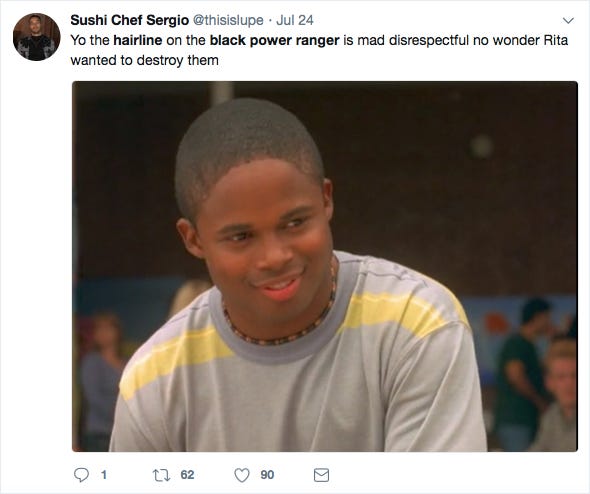 Imagine a segment where YG and the black Power Ranger (Walter Emmanuel Jones) read these tweets about themselves? These types of jokes are waiting to be curated, produced, and shared in a broader format.
Why "12% of Industry Revenue" is different for Desiigner and Beyoncé
Last week, Citigroup released Putting the Band Back Together: Remastering the World of Music, an 88-page report that analyzed the music industry. The most noteworthy figure was the percentage of revenue that artists capture:
Artists' share of music revenues is small. In 2017, artists captured just 12% of [the $43 billion] music revenue with most of the value leakage driven by the costs of running a myriad of distribution platforms — AM/FM radio, satellite radio, Internet distributors — augmented by the costs (and profits) of the record labels. The proportion captured by artists is, however, on the rise (it was just 7% of industry revenues in 2000).
Many media publications ran the 12% headline stat, fueling the common assumption that the artists are worse off today than ever before (even though the percentage has increased since 2000—when the industry was at its peak before piracy and digital music took off).
According to Billboard, music industry executives have disputed the report's findings with three complaints:
The major companies cited and featured in Citi's report never heard from analysts prior to the report being published — raising concerns about incentives and conflicts of interest.
Multiple data points used to drive Citi's arguments, particularly around record contracts and licensing deals, either make sweeping generalizations or are inaccurate.
Indie artists and labels are concerned about Citi's conclusions that further industry consolidation will also give artists a greater share of the revenue pie.
The first dispute could have been addressed with a courtesy check-in with industry executives. Key stakeholders respond more positively to public reports when given a "heads up" preview (if possible), even if they disagree with the findings. But the second and third points are interesting.
Today's artists generate music revenue in different ways. An artist like Desiigner—who complains about not getting radio play and relies on all revenue-generating formats—earns closer to the generalized 12% number. An artist like Beyoncé—who could give "two fucks about streaming numbers" and keeps Lemonade behind Tidal's paywall—earns closer to the "high 20s or mid 30s" in percentage share, according to a major label source who responded in the Billboard's story. Each artist's share falls somewhere on the spectrum between the "Panda" rapper and Mrs. Carter. The 12% figure is not perfect, but in an industry with many more Desiginers than Beyoncés, its makes sense why a conservative number was chosen.
The last point on industry consolidation is questionable. The report stated that vertical integration in the industry would "allow artists to capture more of music's value while allowing Internet-based music distributors to capture profit pools currently earned by the music labels." The Billboard report contested that consolidation will lead to more powerful companies, making the artists themselves weaker.
Look at Spotify's RapCaviar playlist, which now has over 10 million followers. It has already become a right of passage for hip-hop artists. If Spotify became a music label (which has been long rumored) or partnered with a ticket distributor like Live Nation, which was hypothesized in the Billboard article, the weekly rap playlist could become a true barrier to entry in hip-hop. It would be more critical for up-and-coming artists to get their songs placed on the weekly playlist. This makes Spotify stronger and the individual artist weaker.
Also, the streaming giant as been operating at a negative run rate for years now. It's highly unlikely that after an acquisition, Spotify would share any captured value with artists. The Swedish company would used that money to keep growing its business.
---
Join the music executives, business leaders, and venture capitalists who read Trapital.